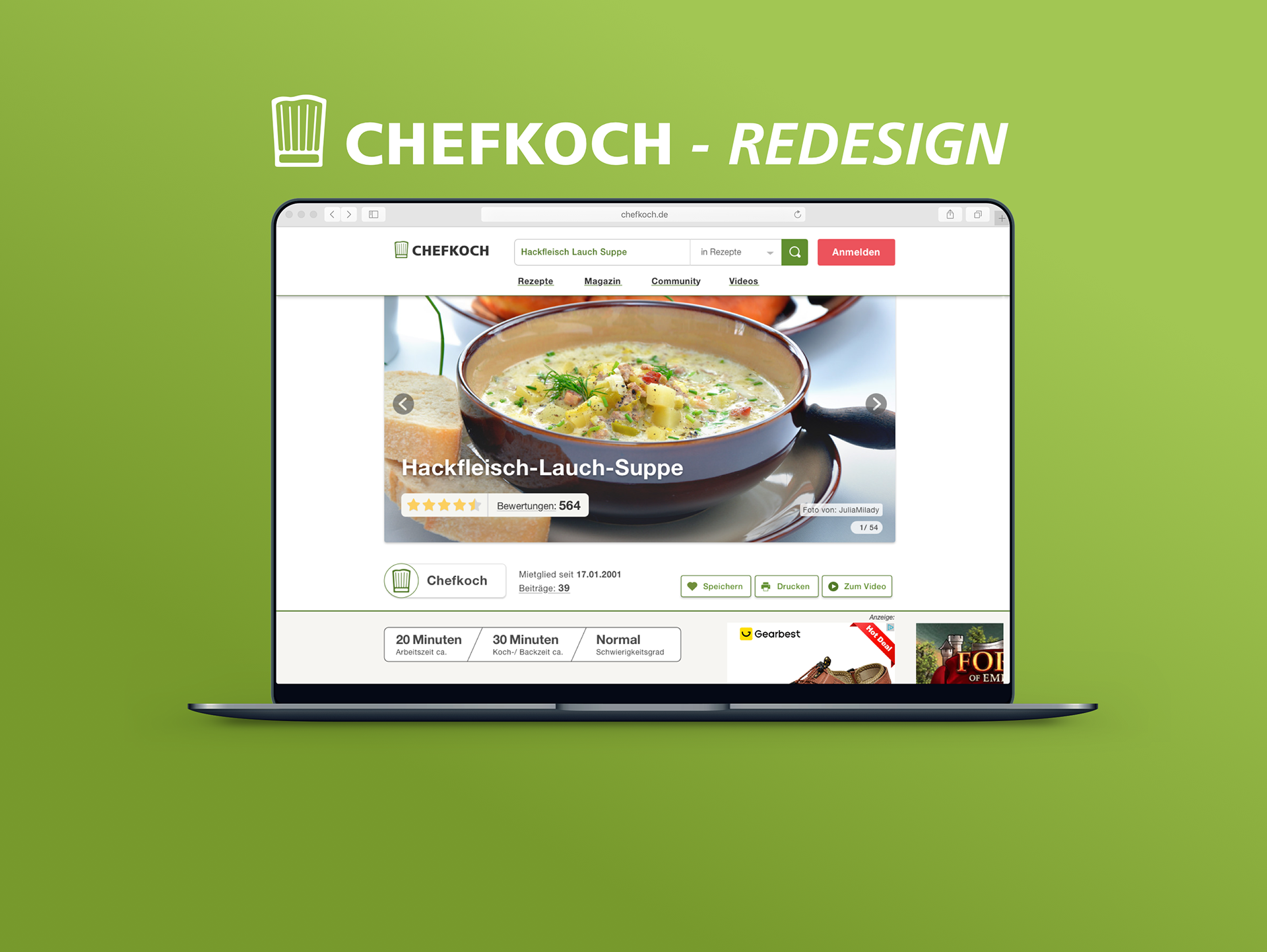 This project was created in the course "Digital Typography" with supervisor
Frank Rausch
. The task was to improve the screen design of a bad or mediocre website or app typographically and to redesign it. For this project the Website Chefkoch.de was chosen by me for a typographically improvement.
Sketches and investigation
Looking for typographically mistakes and UI improvements.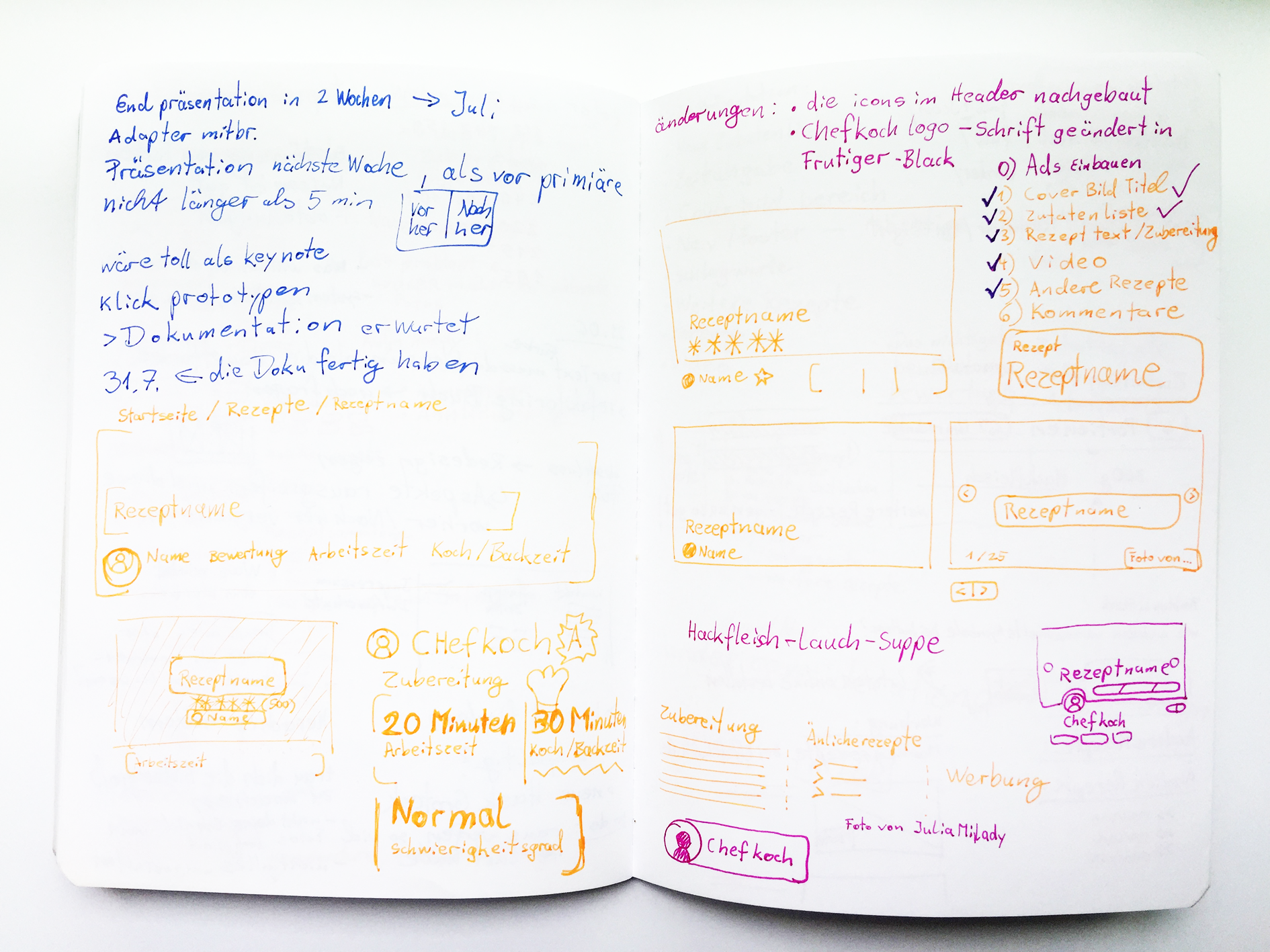 The most important UI elements on Chefkoch, according to my analysis, are the recipe text and the ingredients list. These were customized first. Then it was important to show the exact time to cook.
A big topic on Chefkoch are the cooking photos. Because here, unfortunately, not all are appetizing. That's why I thought that the community should decide via a voting system which recipe photo would be the best for this recipe.
Process desktop recipe cover image
bevor and after UI design of the recipe elements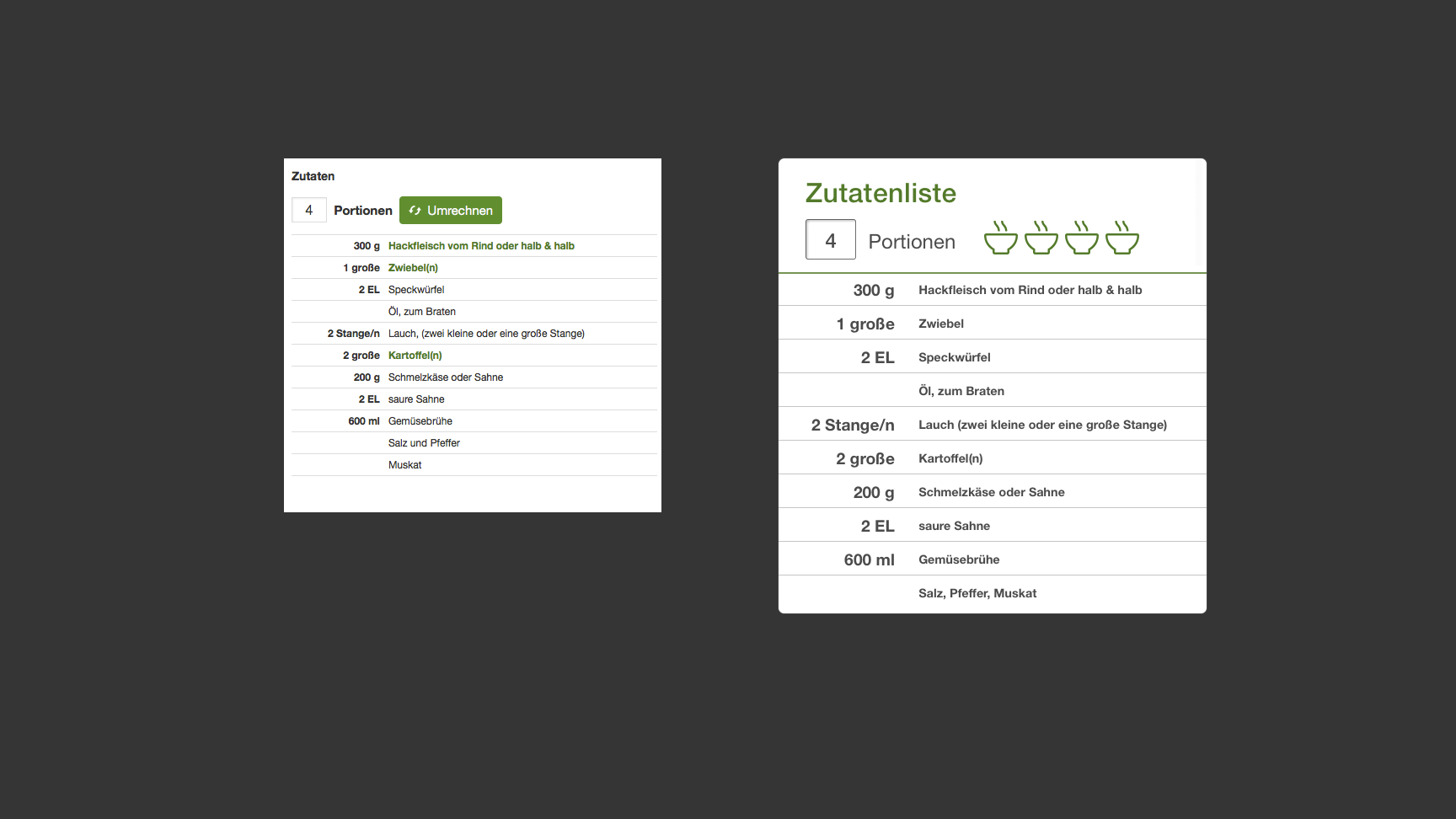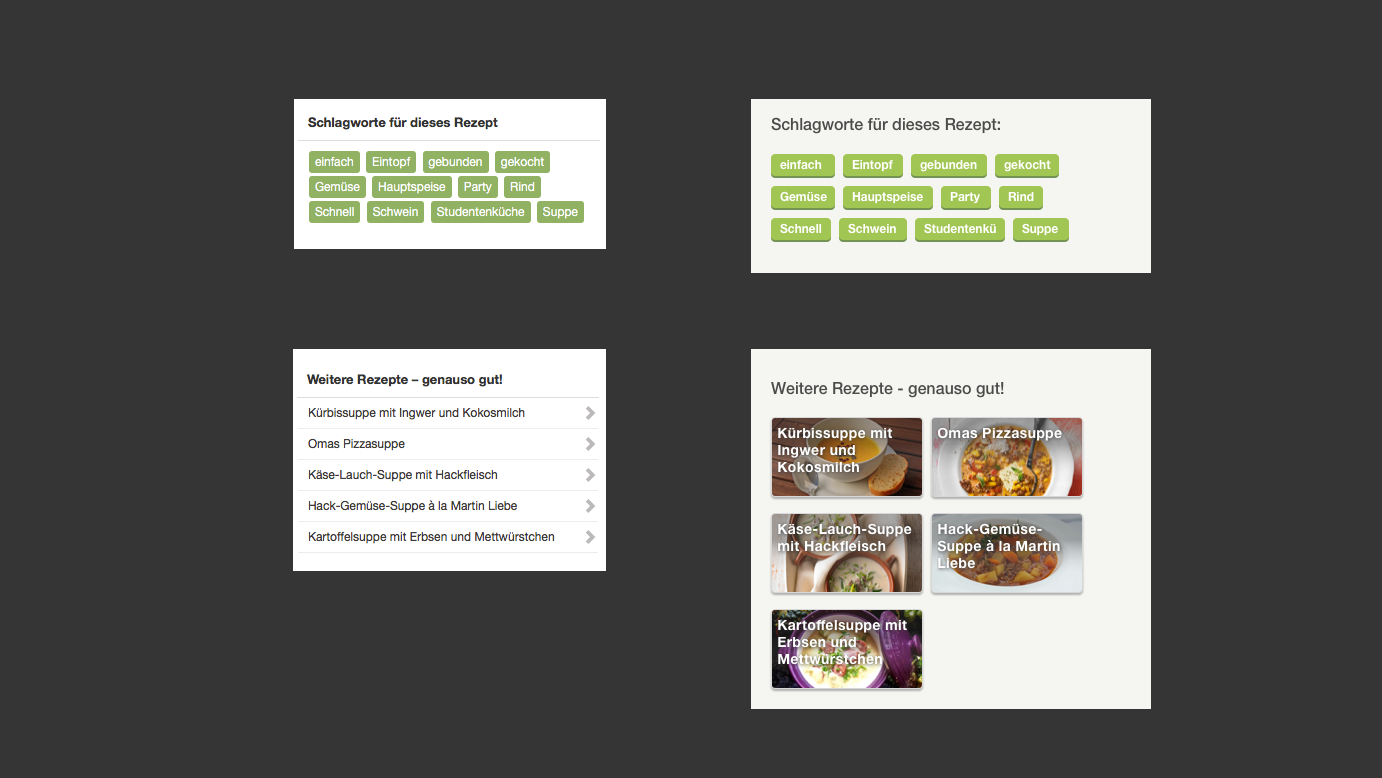 Advertisements on Chefkoch.de
Chefkoch.de is free to use and makes money with advertisements. After all adds where removed from the original desktop design I rearranged them where they fit more comfortably into the overall picture and did not interfere the reader.

In the digital typography course with Frank Rausch, I was able to absorb a lot of input that helped me further in the design of UI screens.
1) 
Create orientation
(Where am I? Where do I come from? Where am I going?)
2) 
Self-description quality
(spatiality, materiality, animation).
"says with its form already the use property."
3) 
Dialog with the machine
("Just 'OK' is not enough!")
I made a short presentation about my final screen design.
It is in german and was for my course by Frank Rausch.